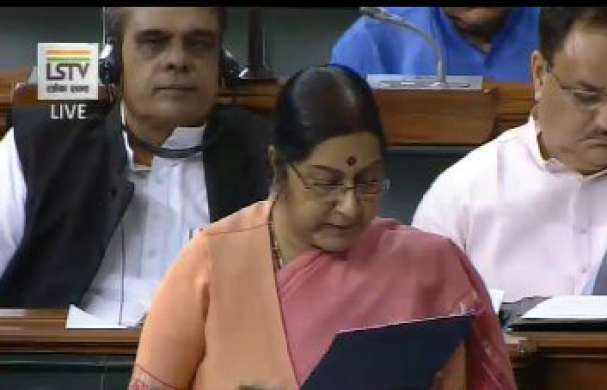 India issued  stern warning today against execution of Kulbhushan Jadhav, saying it will be taken for 'pre-meditated murder' and will have its consequences reflected in  bilateral ties.
"There is no evidence of wrongdoing by Jadhav. If anything, he is the victim of a plan that seeks to cast aspersions on India to deflect international attention from Pakistan's well-known record of sponsoring and supporting terrorism," External Affairs Minister Sushma Swaraj said in a statement in both Houses of Parliament.
The minister proceeded to say, the people of India view sentencing of an innocent citizen to death with grave concern and the govt. will provide best of lawyers for Jadhav in the apex court in Pakistan.
Without mincing words on hostile aftermath, Sushma said "I  caution the Pakistan Pakistan government to consider the consequences for our bilateral relationship if they proceed on this matter,"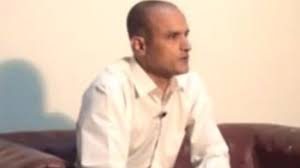 The minister slammed the trial court procedure stating  "The process adopted by the Pakistani military court award the death sentence tells us a lot about the farcical nature of the alleged proceedings which have led to indefensible verdict against an innocent kidnapped Indian."
Also read : http://twentyfournews.com/e/2017/04/10/pakistan-sentences-kulbhushan-jadhav-death-alleged-spying/