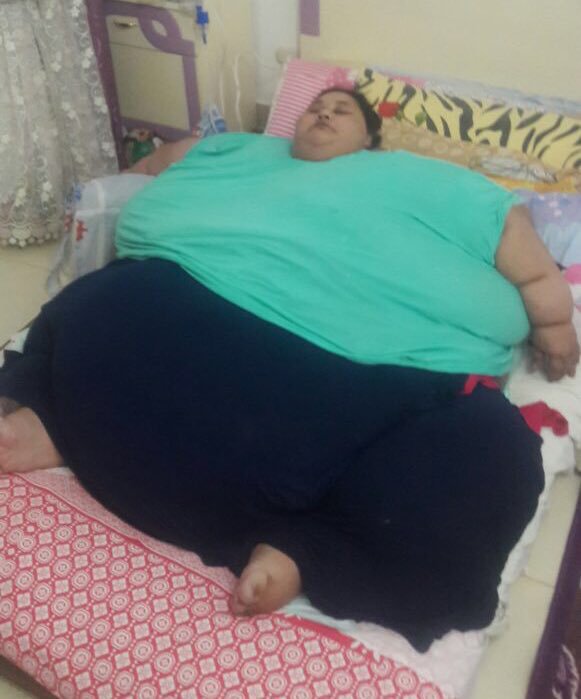 Eman Ahmed, the world's heaviest woman weighed 500 kg when flown to Mumbai, for treatments including  gastric-band surgery for weight loss.
The surgery leached out around 240 kgs off her body and was largely a success, but doctors as a team resigned post soon after, unable to withstand criticisms  by Eman's family.
India is a sought after destination for bariatrics – treatment for obesity and allied diseases  –  as costs stand reduced to half of availing the same  procedure in  US.
Eman 36, was initially denied a visa as she could not attend Indian Embassy in Cairo personally, but later granted one after Lakdawala appealed to India's external affairs minister on Twitter.
She underwent treatment, including bariatric surgery, in February and March and doctor Lakdawala went on to accept  a medical prize stating  the woman had lost more than 240 kg.
That claim however, did not go down well with her family and Eman's sister, Shaimaa Selim, posted a video denouncing the claim and said the doctors lied about the extent of Eman's weight loss and that  her sister had been "destroyed" by the treatment.
"Since [the surgery] she is not able to talk, she is connected to this feeding tube … she is not able to move, she looks bluish, no improvement," Shaimaa's post read. The medical team "care about show and propaganda only, and to appear on mass media", she added.
Doctors from the team responded on social media, posting pictures of scales showing she now weighed about 170kg. They also said results of a CT scan had shown no evidence the woman had suffered another stroke.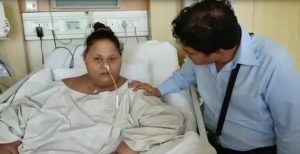 Later, the entire team except for Lakdawala quit their services saying they were hurt by the allegations.
Following the outpour, Eman is now scheduled for hospital discharge earlier than her relatives would have liked.
Aparna Bhasker, the chief bariatric surgeon at the Saifee hospital where Eman  is being treated said. "They (relatives) want to keep her here, "We could have helped her, but this is not the way to go about it," she said.
Eman hails from Alexandria in Egypt and was born with lymphedema, a condition that causes body tissue to swell. She suffered a stroke aged 11 and has been unable to leave the house in 25 years.