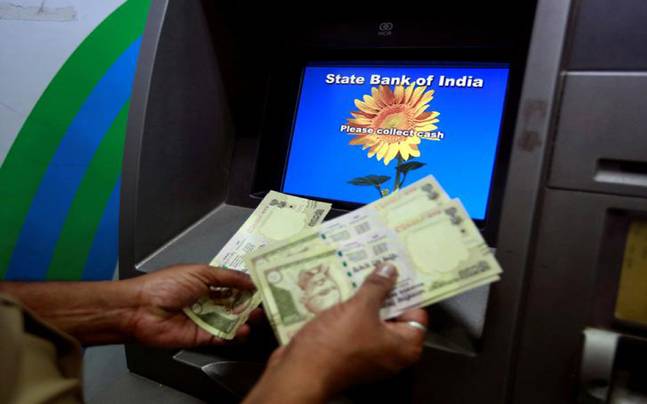 Spelling big relief to account holders of the country's largest public sector bank,  State Bank of India(SBI)  has clarified that yesterday's crushing penalties were not applicable to normal savings account holders. It said the outpour that ensued is from confusion over ATM penalties applicable only to Basic Savings Banks Deposit Account(BSBDA)  holders and wallet users, not its normal account holders. Clarified terms now translate as under :.
Zero Balance Holders
BSBDA is a zero balance savings account or also known as no-frills account. It was started by Reserve Bank of India to promote larger financial inclusion and facilitates simple banking needs like ATM card, monthly statement, and cheque book. Now for changed terms :
Zero balancers will have to pay Rs. 25 for each withdrawal
Also except for Rupay, issue of Debit card will be charged
SBI will also charge Rs 30, Rs 75 and Rs 150 for cheque books with 10-leaf, 25 and 50-leaf respectively.
Only four cash withdrawals will come free in a month after which Rs. 50 will be applicable for each transaction
Normal Savings Accounts
*   In metros, Eight free ATM withdrawals will be allowed each month(5 at SBI ATMs + 3 of other banks)
In non-metros, Ten free ATM withdrawals will be allowed each month(5 at SBI ATMs + 5 of other banks)
Issue of all Debit Cards except Rupay will be charged
SBI Buddy Wallet
SBI is the only bank to  give  cash-out facility through its mobile wallet app SBI Buddy Wallet.
But now on a charge Rs. 25 will be levied on every transaction
Jan Dhan Account holders
Free ATM withdrawals will be restricted to Four a month
BC Transactions
Cash withdrawals and deposit through Banking Correspondents(BC) – Financial Institutions that provide wired services, deposit and withdrawal facilities on behalf of banks – will get costlier.
Deposits through BCup to Rs 10,000 (multiples of 100) will be charged 0.25% of the value plus services tax. However, cash withdrawal via BC up to Rs 2000 will be charged with 2.50% plus tax.
IMPS on Net Banking
Immediate Payment Service (IMPS) is an instant interbank electronic fund transfer service through mobile phones.
Transactions upto Rs 1 lakh on IMPS will attract Rs 5 per transaction plus service tax.
For transfers between  Rs 1 lakh – Rs 2 lakh and Rs 2 lakh – Rs 5 lakh, service charges of Rs 15 and Rs 25 each plus service tax will apply.
Exchange of soiled notes.
No charge will apply for exchange of 20 pieces up to and Rs 5,000. Beyond that, Rs  2 per piece and a charge of Rs. 5 for every 1000 Rs. will apply
Yesterdays announcement had created rage scenes in Kerala Assembly on Thursday and Finance Minister Thomas Issac pointed out that SBI results show huge losses from corporate lending  and now  seeks to make that up by axing the common man.