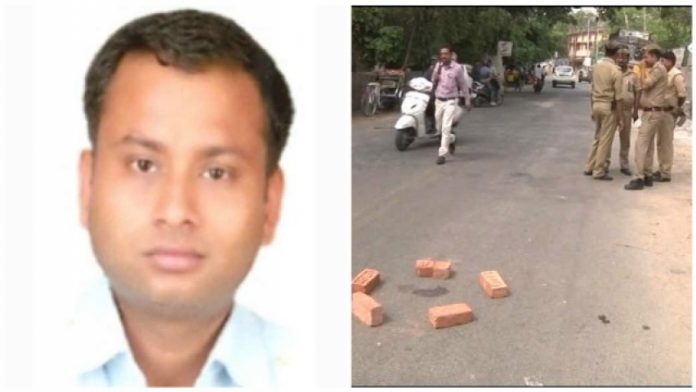 Bengaluru : The family of IAS officer Anurag Tewari, found dead by the wayside in Lucknow, refuses to buy police suggestion that the deceased had gone for a morning walk, when death occurred.
"He was a bookwork and read up to 2am. My brother never stepped out for a morning walk and something seems fishy," said his older brother Alok Tewari.
Indicating oppressive work environment Alok said "Senior officials in the civil supplies department in Karnataka kept harassing Anurag. His leave was not sanctioned and he was considering changing his cadre from Karnataka," he said.
Quick to deny allegations, spsokesman at Food and Civil Supplies department said there have been no harassment or scams but Anurag wasn't happy about the workstyle here.
According to reliable sources Anurag had applied  leave 15 days back, but the request was refuted by Karnataka Chief Secretary Subash Chandra Khuntia.
The hotel that Anurag lodged in from two days before his death, does not have CCTV cameras and police are trying to find a witness. Apart from minor wound to chin and slight abrasion to lips, the officer's body carried no visible marks of struggle.
Meanwhile Uttar Pradesh chief minister Adityanath Yogi is personally monitoring the case and has demanded an inquiry stating "I feel there is more than meets the eye to this episode."
Anurag got divorced in March this year after seven years of separation. "He was youngest of my three sons and was selected for IAS in the first attempt. A year later he got married but the relations strained soon after and he got a divorce just this year" recalled Anurag's aggrieved father B N Tewari.
Apart from viscera, Police have preserved Tewari's wallet, mobile phones and clothes for examination to rule out poisoning.
Meanwhile former director of UP medico-legal cell said "All the organs inside the body were congested.A thorough probe is required as it can be caused by external poisoning, drug reaction, excessive consumption of alcohol or food poisoning."