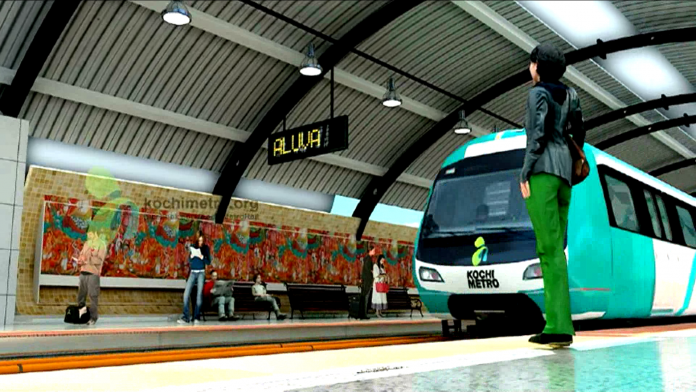 Pulling Kochi metro back from collision-track of egos,  Kerala State govt. has affirmed that the inauguration of the State' most awaited event will await Prime Minister Narendra Modi's  time of convenience.
PM Narendra Modi had been invited to inaugurate the project via letter in April. However,  in a schedule charted one month back, Modi begins his series of foreign trips on May 29 to meet  leaders of Germany, Spain and  Russia. The  Prime Minister's Office (PMO) thus reverted to Kerala CM office stating that the Prime Minister will be available only on June 5 and 6.
However, in an announcement that baffled political circles, MLA Kadakampally Surendran stated that Kochi Metro will inaugurate on pre-scheduled date of May 30 and will not wait Modi's return to the country.
As speculation on the stand-off did heated rounds all day, chief minister Pinarayi Vijayan has, a while ago,  informed that the inaugural date of May 30 has been set aside to accommodate Prime Minister's arrival from trips abroad to ensure his presence.