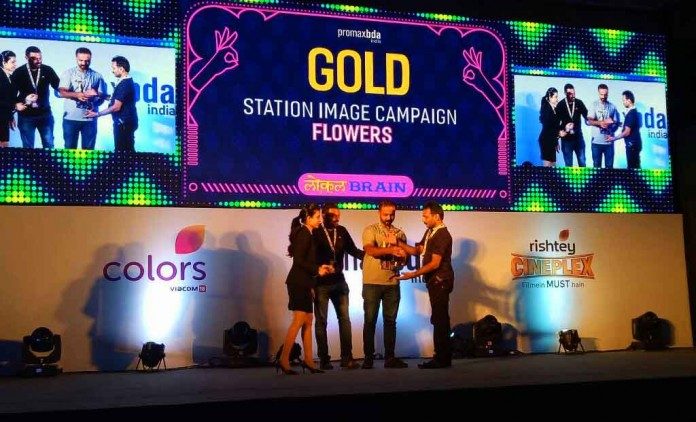 In a repeat of 2016, Flowers TVl received  PromaxBDA  Golden Award in the Best Station Image category at the annual function.
The young channel that continues to gobble market share at fast pace is being awarded the recognition for second time straight and is the only channel in South India to have won the prestigious gold trophy.
PromaxBDA Awards globally, are evaluates annual competitions for outstanding achievement in entertainment marketing across every screen, on-air, online, and on-the-go.
From promotion and design to branding  PromaxBDA contest  speaks to every aspect of entertainment business and is among most  prestigious awards the  country's tele channels.
Big brands that competed with FLOWERS, this year includes STAR, SONY, COLOURS and others.