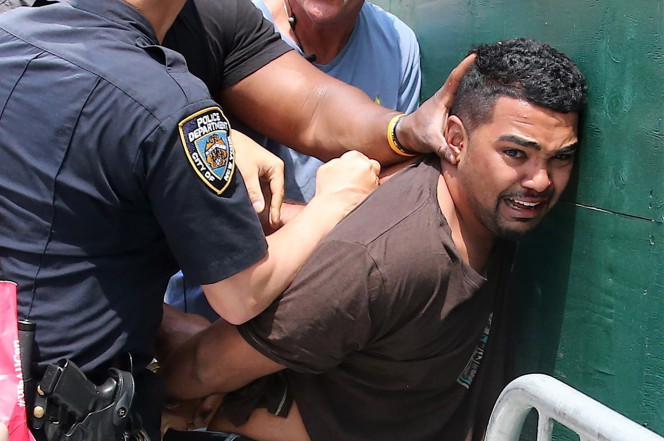 A US naval veteran, Richard Rojas, rammed his  speeding car into pedestrians on the pavements of Manhattan's bustling Times square, killing an 18-year-old woman and at least 22 others on Thursday.
The deadly driver
The motorist Richard Rojas,  who initially tried to flee leaving his 2009 Honda Accord  at the scene, was grabbed in time by a traffic cop.
Rojas has been arrested twice  before in New York  for drunken driving, New York Police Commissioner James O'Neill said.
According to sources, the suspect when nabbed showed symptoms of unstability and said he expected the officers to shoot him. He has been tested positive for PCP when arrested.
The dead girl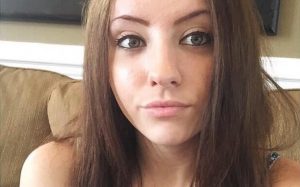 Alyssa Elsman , the woman on died on the spot, graduated from Portage Central High School in 2016 and  her former principal said.
"Alyssa was the type of person who seemed very shy and reserved when you first met her, but once you started talking to her you realized she was smart, funny and engaging," principal Eric Alburtus said in a statement. "She will be deeply missed by the staff and students here."
The school also issued a statement saying grief counselors available on Friday "to help any students and staff who need support in processing this loss."
The Injured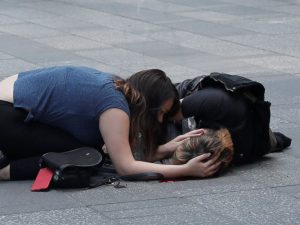 According to one of the hospitals, four patients were in critical condition Thursday night. Two were in serious condition.
Another hospical said, it received 13 patients, 10 adults and three teenagers. The serious injuries included pelvic fractures, internal bleeding and head injuries.
There is no indication of terrorism based on information at this time, Mayor Bill de Blasio said.