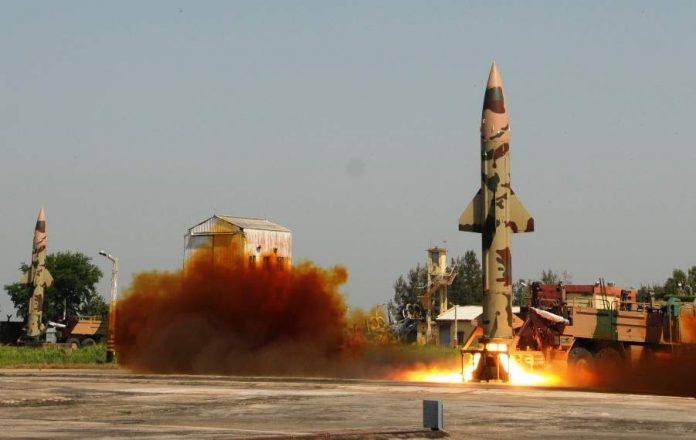 India on Friday successfully test-fired nuclear capable surface to surface missile Prithvi-II as part of  strategic command training, in Chandhipur, Odisha.
Prithvi-II has a strike range of 350 km and is capable of carrying 500 – 1000 kg warheads and is thrusted by liquid propulsion twin-engines.
The missile shot up from mobile launcher from launch complex-3 of Integrated Testing Range around 9.50 a.m
Meant to be  part of the regular training exercise by the Indian armed forces, the operation was carried out by Strategic Force Command(SFC) and monitored by scientists of the Defence Research and Development Organisation(DRDO).
Prithvi missile was inducted into Indian armed forces in 2003.
It is India's first missile to have been developed by the DRDO under the Integrated Guided Missile Development Programme.
Today's launch successfully met all mission parameters, officials said.