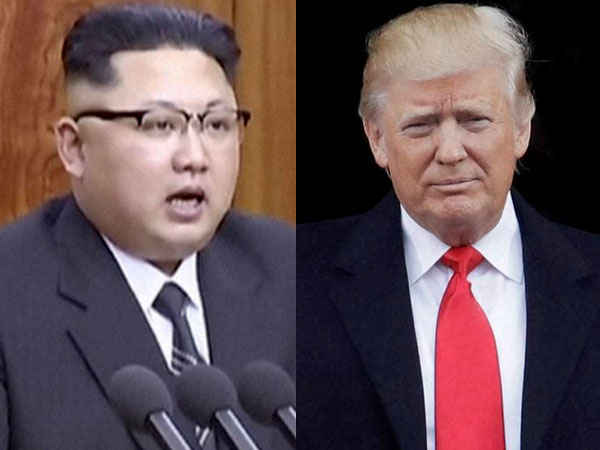 In an insult that grades far higher to Donald Trump's suggestion on Tuesday that his North Korean counterpart should find a 'more productive use of his time than developing nuclear deterrent', Kim Jong described the latest test fire of Intercontinental Ballistic Missile(ICBM) as a gift for "American bastards."
The launch has been time to coincide with anniversary celebration of N Korea's independence, Kim surrounded by delirious generals was seen urging his nuclear scientists to frequently send big and small 'gift packages" to the Yankees in form of more nuclear tests.
Kim inspected the Hwasong-14 missile and expressed satisfaction saying it looked as handsome as a good-looking boy and was well-made.
US and American forces retaliated with launch of ballistic missiles on Wednesday morning to remind Kim of the military might of his enemies, but experts view the response as reinforcing Kim's propaganda that Korea is surrounded by hostile forces intent on its eradication.