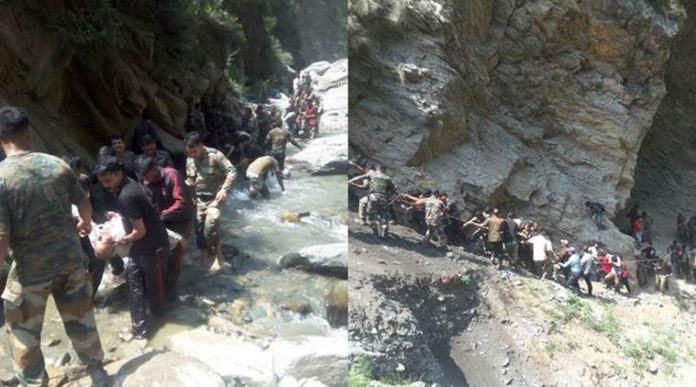 SRINAGAR : Close on the heels of terror attack that killed seven Amarnath pilgrims in Anantnag in Jammu, sixteen pilgrims on their way to the Himalayan shrine lost their lives on Sunday noon when their bus fell into a gorge along the highway.
Nineteen people have been injured and being treated in Jammu after being airlifted from Srinagar National Highway, where the mishap took place.
The accident happened in Ramban along the highway, the Superintendent of Police , Mohan Lal said . Rescue operations are being carried out, he added.
Modi expressed condolences and tweeted "I pray that those injured in the bus accident recover soon"
The cause was not immediately clear, more details awaited
You might want to read : L-e-T terrorists attack bus carrying Amarnath pilgrims.