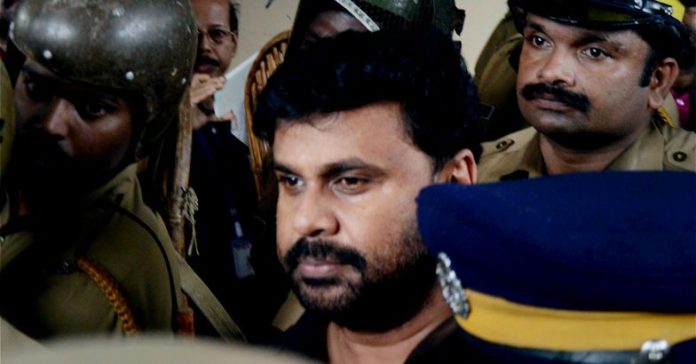 KOCHI : Actor Dileep will continue to stay in Aluva sub-jail at least until July 25 as Angamaly Judicial First Class Magistrate Court dismissed his bail application, pertaining to the case where he hired men to gangrape a popular Malayalam actress and capture visuals of the atrocity.
On Saturday 19  objections were arrayed by prosecution to prevent Dileep from breaking free of judicial custody, the strongest that said the well-connected actor is powerful enough to tamper with evidence.
Court was also informed of his derogatory stance against the victim that, they said, portrayed his pathetic mental stature and that the victim's life could be at stake if the alleged culprit walked out from the custody of cops.
Earlier in the day, the police also conducted a surprise raid at Dileep's residence in a bid to seize the mobile phone used to record the sexual assault following strong contention that Suni had passed it on to the actor.
Senior counsel Ram Kumar, who appeared for Dileep at Angamaly court, argued that his client was being meted out custody and mental agony purely on statements given by prime accused Pulsar Suni rather than evidences.
The  investigators had however, handed over case sealed case diary to the court , they claimed contained incriminating evidences to Dileep's guilt.
Following court's refusal to grant bail, Adv Ram said they would approach High Court.