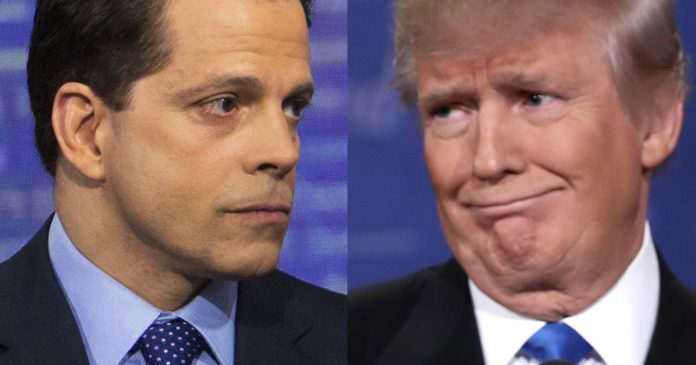 Outraged by information about a private dinner the White Communication Head Scaramucci had with President Donald Trump coming up on social media, , Scaramucci unleashed  vulgarity-laced comments on chief strategist Steve Bannon and Chief of Staff Reince Priebus.
The profanity filled outpour was over the telephone when Scaramucci called New Yorker reporter Ryan Lizza pressing him to reveal his source for the tweet that said Trump was having dinner with Scaramucci and others.
When the journalist declined, Scaramucci insisted that Priebus had spilled the information and vowed to fire every one.
He labeled Priebus a 'paranoid schizophrenic" and said unlike others in Trump administration officials like Bannon, he had no desire for media attention.
"I'm not Bannon, I'm not trying to suck my own c- – – ," Scaramucci said "I'm not trying to build my own brand off the f- – – – – strength of the president. I'm here to serve the country," he continued.
He vowed to get Banon fired and added "Reince –if you want to leak something – he'll be asked to resign very shortly."