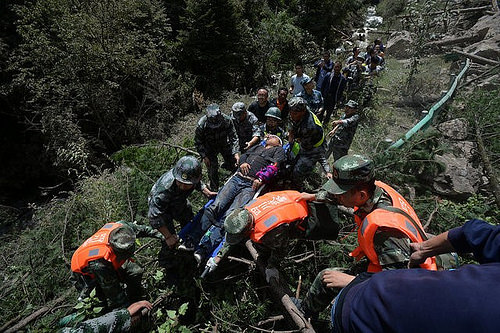 Massive quake struck  the mountainous terrain of Jiuzhaigou county in China's Sichuan province at 9.19 p.m local time on Tuesday killing at least 19 and injuring 250 others.
Jiuzhaigou National Park is a popular tourist destination  known for its dazzling vistas of lakes, waterfalls and mountains.
Being peak tourist season, the dead include a number of tourists.
"The tourists were in panic when the quake struck and there were stones falling down the mountain," a villager in Zhangzha told media.
Roughly 38,000 tourists have been evacuated meanwhile.
Around 1,000 rescue workers are involved in the recovery efforts. Most boulders that fell blocking roads have been cleared while workers are still sifting through the debris in hunt for survivors.