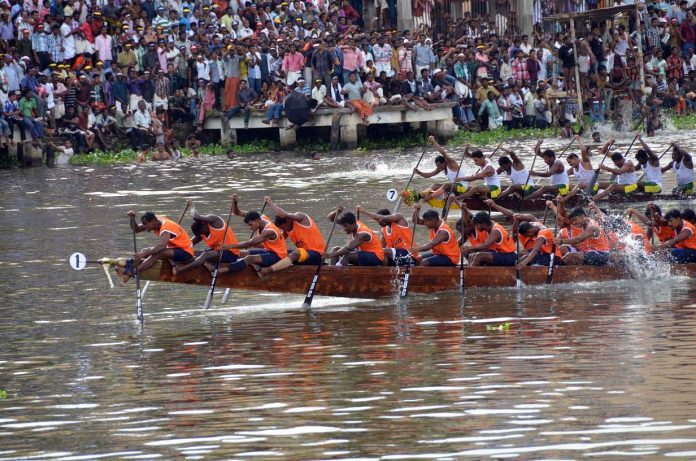 Allapuzha : The Gabriel Chundan from Ernakulam Thuruthipuram boat club made a dream debut by taking away the prestigious Nehru trophy this time, in a fiercely fought final on Saturday.
Four among 20 snake boats qualified with top timings to enter the race at Punnamada lake, near Alapuzha. The race started on a foul note and the third heat was disrupted four times.  Also, arguments on number of boatmen permissible delayed the final leg.
But once the last run took off, the  whooping, hollering and back slapping on the banks of Punammada  saw the debutant narrowly wade  ahead of peers the Payippad, Karichal and Mahadevikkad kattil Thekkethil snakeboats, who inched close most part of the time.
This year's race has been historic in terms of contested that totaled to 78 boats including 20 snake boats or chundans.
The Nehru Trophy Boat race named after the first prime minister of India, is held on Punnamada lake on the second Saturday of August every year. The celebration of a win lasts for months in the villages of Kuttanad.